Art journal September wrap-up.
Hello everyone
I hope you guys are doing okay! I am doing fantastic because these days I am making a lot of art. Now that September is ending and in four days October will arrive, here I am with my best art journal entries of the month.
I felt happy this month, not that I didn't have any low gloomy days. I did have few really bad days because I experienced a lot of people drifting away from me this month. Certainly, I miss all of them (a lot) but considering the fact that it was they who decided to drift away, I would rather let them go. So yeah I am happy.
Now I do have fewer friends but all of them are true to me.
Anyway…
This is my September art wrap-up :
And here we go.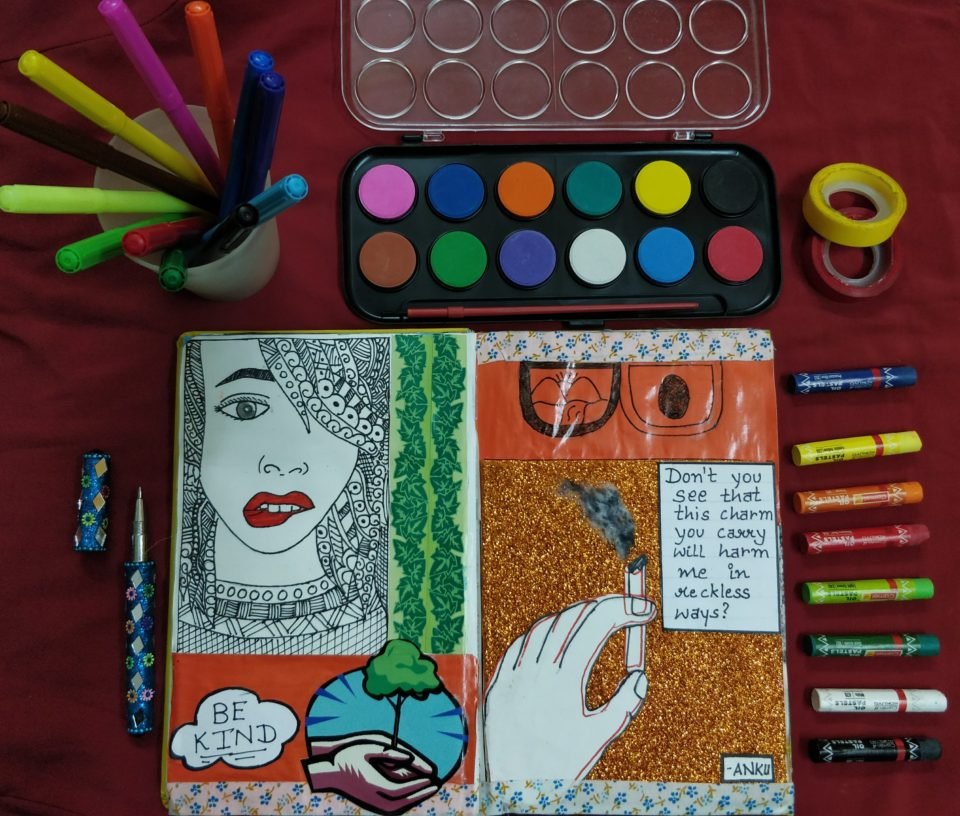 I took orange as the color theme for this particular entry. There is obviously no such reason for the color theme. I just felt choosing the color orange and so I did.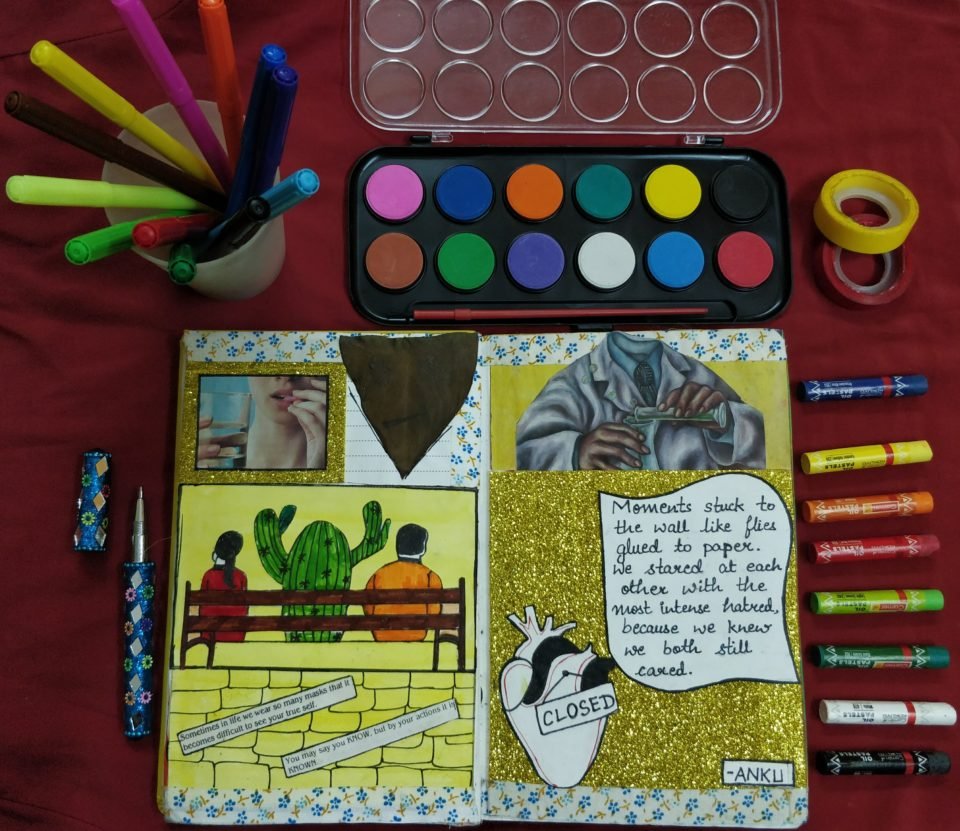 The color theme of this entry is yellow. Also, This one is pretty close to my heart. :')
I didn't choose any color theme for this particular entry. To be honest I was in hurry to complete this page because I was a bit sleepy. The only reason that I consider this among the best is that the words in this entry are by Christopher Poindexter who is one of my favorite poets.
That's all for this month. I hope to bring back more better art next month.
To see my daily journaling, poetry, and lifestyle, follow me on Instagram