Flat-lay wrap up.
Hello people,
How was your February?
Mine was pretty tough but I am glad I survived it. The emptiness was unbearable and I hope March brings up something or someone I can hold on to. :')
Anyway, Lately I have developed an immense interest in clicking flatlays and as I practice more of it I feel that picking up a new hobby or an art is a great way to learn to fight self doubt.
This is a flat-lay wrap up of February 2018.
And here it goes…
This is the first page of Looking for Alaska by John Green. I read this book years back. I found it in my bookshelf and it gave me my muse that day.
2.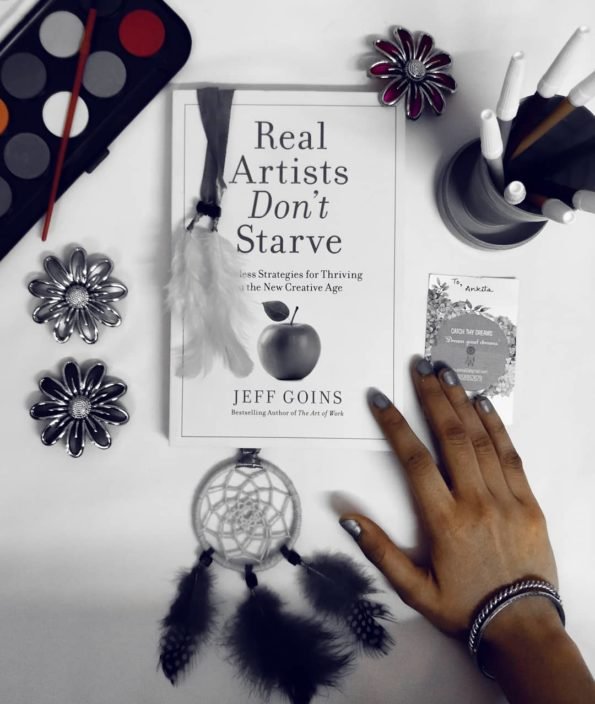 This is the book I bought from World book fair 2018 in 300 bucks. This is also my favorite book of February. I am certainly going to re-read this book because it is worth it.
Also the bookmark in this picture is by catchthydreams (an instagram shop for customized dream catchers.)
3.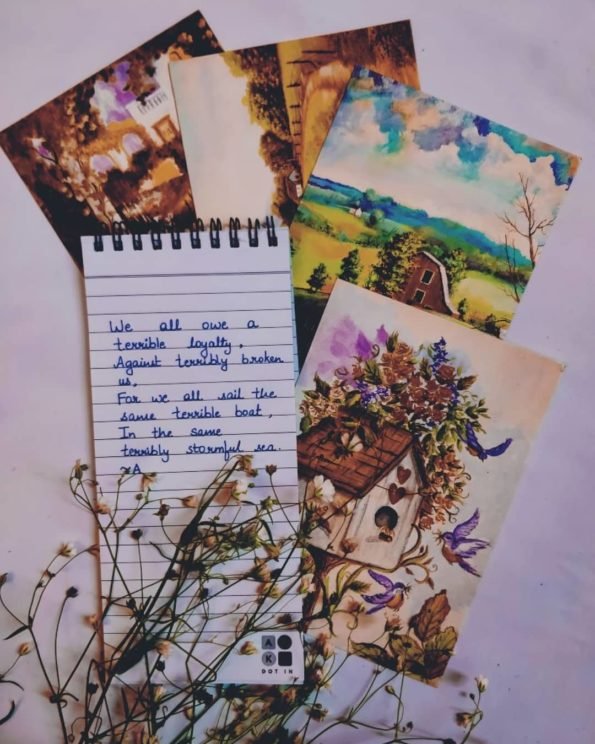 We all owe a terrible loyalty,
Against terribly broken us,
For we all sail the same terrible boat,
In the same terribly stormy sea.
~A
I performed poetry in an event by ATKT.in in Torquoise café, Green park. I got this little notepad as a token of appreciation. I am trying my best to fill it with quotes and short poems.
I hope my interest grows stronger in this newly found hobby.
With Love
Anku.