I am writing this at 8 pm while Time by Pink Floyd plays in the background.
I am at home, and even though I wake up every day with an agenda to fill my day with productivity I constantly fail at executing it. And when the sun sinks lower in the sky, light of day drains away, street lights click on, and the stars of the night sky almost begin to appear, I realize how it was yet another unproductive day.

//Ticking away the moments that make up a dull day
Fritter and waste the hours in an offhand way//

It's 8:10 pm, I wonder about the to-do list I created when I took the shower at 8 in the morning. 12 hours have passed by, but I haven't yet given up on my to-do list. 4 hours of the day is still left, right?
//And then one day you find ten years have got behind you.
No one told you when to run, you missed the starting gun//
I no longer take showers at 8 in the morning. Most of the time I sleep till 10 am. Probably 20 years of life have exhausted me enough to have extra two hours of sleep. Life seems full of unpleasant seasons now – summer has shorter nights that makes me uneasy, winter sends shiver down my rib-cage, spring feels like autumn and autumn never ends.
//The sun is the same in a relative way but you're older
Shorter of breath and one day closer to death.//
I feel like I have fallen in a pit and there is barely anything to hold on to, nothing happens, nobody comes, nobody goes. It is not death but a deep sleep. I try to wake up and walk out of this but the cacophony of fallen leaves is too harsh to bear. Guilt is eating my rotten flesh and grinding me into pieces. I am so dysfunctional, I make mud homes in this pit, but they are too fragile to sustain for more than a day. Can I ever crawl back to home?
//The time is gone, the song is over//
After three years of crawling and struggling I reached home. It's good to be here. I have three meals, a bed to sleep and people who care. It's not the place but the feeling that is comforting. The backyard of my house has a pit. I hum songs to distract the thoughts while I fill the pit. Yet I wonder if there is someone inside looking for something to hold on to, if there is someone waiting for the autumn to end, if there is a hollow man.

It's been a month, I have left home to stay in another city for work. I wake up at 11 am every day, take a shower, make to-do lists, and rush to do something productive while I am still breathing. Probably more than 20 years of life is still left, right?

//Far away
Across the field
Tolling on the iron bell
Calls the faithful to their knees
To hear the softly spoken magic spell//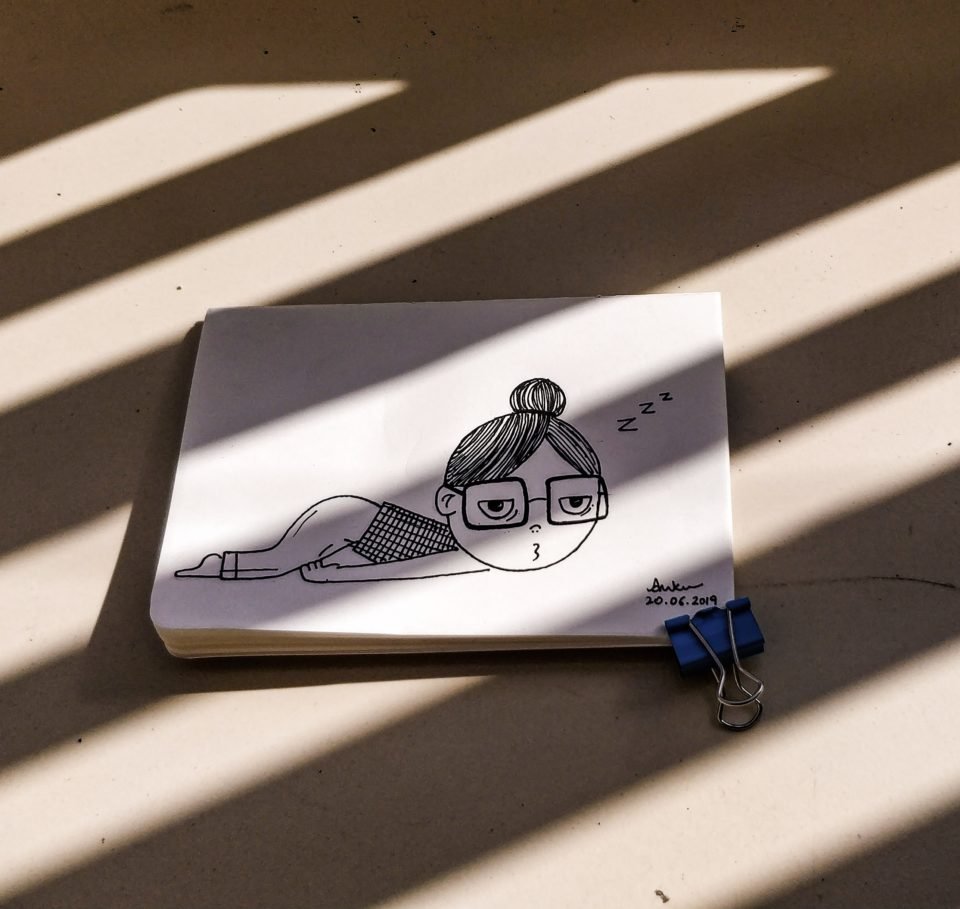 For people who haven't heard this song Click here and listen now. It's a gem.
Also lately a lot of people have asked me which doodle pens do I use. Below are some recommendations by me –

1. Sakura Pigma Micron Pens. – Click here to buy now.
3. Brustro Professional Fineliner.
Signing off now,
Have a good day fam. 🙂

For regular updates follow me on Instagram – @lifeasanku