The Unceremonius Revenge by Arpit Shrivastava – a tale of love, malevolence, revenge, anticipation, and Acceptance.
Published by – Half Baked Beans.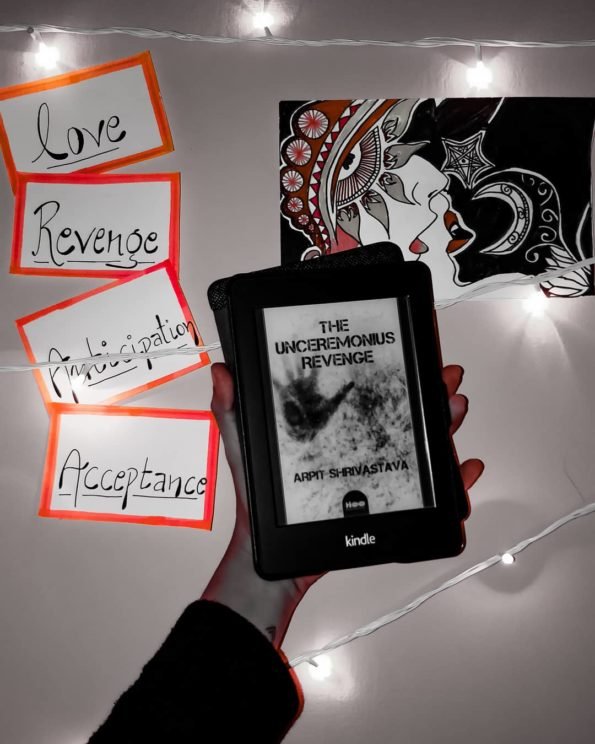 About the Author –
Arpit Shrivastava is a 28 years old corporate professional with a writer's heart and believer's soul. He likes to scribble his thoughts whenever he finds the time. "The Unceremonius Revenge" is his first attempt to fulfill his dream of becoming a writer.
The Unceremonius Revenge.
Title and Book Cover –
The title of this book shrills one attention easily. When comes to book cover, I personally believe it could have been a bit more catchy, but still it manages to define the story well.
Narration –
The author has a simple writing style which makes it as one of the easy reads for the readers. The plot is at moderate pace. Well-defined characters binds the reader to read till the end.
The Unceremonius Revenge digs into a modern day masala tale which has elements of love, lust, revenge, regret, hope, despair all culminated into a single story plot. It is about two people who are each other's caretakers, secret keepers, partners in crime and best friends. Strangely it begins where most young adult fiction seem to end! The story deals with the fact that love does not necessarily has a fairy tale ending.
Aditya and Alisha of two different backgrounds live their perky life in a small town. Their life moves with this entire gala, business and all. A minor disagreement with Achraj, a political influence son turns Adithya's life upside down. Later Achraj continues to drag him all the way to mud. To know further give it a read.
GRAB THIS BOOK NOW – <>
For more book recommendations CLICK HERE.