While experts are urging social distancing to combat Corona-virus "Social Distancing" will now be the key-phrase for next few weeks. The term simply means to avoid socialization and not meet others in order to protect yourself and others from the virus. While we all have finally understood the need of staying home the question is "What to do amidst this phase?"
Worried?
Take your coffee and sit. I have some tips for you.
Why should you consider my tips?
Being an introvert I have been in this phase from a long time now, and Viola it's time for me to share my surviving secrets and shine. 😀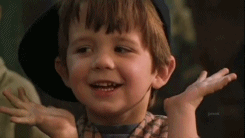 Tips to survive this unexpected time at home!
Hashtag – Social Distancing!
1. Pick up your canvas and paint it.
Remember the last time you so wished to pick up yours brushes and paint a canvas for your room but couldn't because you had a meeting the next day and so you had to tuck yourself to bed early.
And that one night when you desperately wanted to cook dinner for you but reached home pretty late.
This is the time for you to paint, cook, bake…
Or probably take out your guitar and learn that long time pending chords.
Your art needed you from a long time but no worries now you need it anyway!
2. Read the goddamn classics.
You didn't pick that book because you knew the summary and was occupied with contemporaries.
Now that you have the time to personally know the characters and of course cannot buy new books pick that one from your shelf and read.
3. Have some family time.
Has it been a long time since you last played monopoly or your favorite board game?
Four indoor games to play that do not even require a board –
All play and lots of rest make Jack bright and sharp!
4. Start a new exercise routine.
Now you can't find an excuse or two for skipping workout. Exercise will also keep you mentally healthy and relaxed and will lift up your mood while you do your best with social distancing. Search for some good work from home workout sessions and be the healthy chick you always wanted to.
5. Learn new things.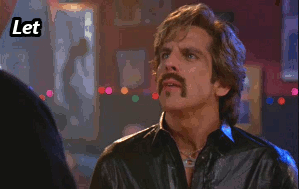 Hit Pinterest and YouTube and gather new ideas and lessons about that one thing you always wanted to learn. Fortunately we have everything served to us on internet. From learning a new language to how to knit a cap you can learn anything with just one click. Let's feed our mind while we help ourselves staying safe and healthy.

This is something I would suggest you to definitely do. While we are in this phase of social distancing it is extremely important to take care of our mental health and keep our mind happy and healthy. There is no better way to do so than to pick up a new lesson.
6.      Clean your room.
It is extremely important to keep your hygiene game strong.
I REPEAT – WASH YOUR HANDS!
While you maintain the basic hygiene why not clean that long time pending messy closet.
Your Mom will finally pat your back. 😀
Collect her appreciations and fill it in a jar. YAY! 2020 is your year baby!
7. Bond with your Partner.
All these years of long distance relationship and you will finally get time to live together!
Be it your partner, parents, children… we are anyway at distance with all of them. The work life keep all of us occupied enough that we constantly fail to spend time with family or stay at home making peace with everything.
Utilize this phase of social distancing in a way that you walk out of it with strong bonds.
Note – Don't forget to send memes around!
Social Distancing is the key!
Stay Safe.
Stay healthy.
Until next time,
Ankita Taneja
xoxo