Pokhara is a city of a million stories, told through its people, its monuments, and its abundant heritage. In the midst of this city stands the epitome of history, culture, mountains and art – International mountain museum.
Note : The museum is open throughout the year i.e. 365 days from 9:00 am to 5:00 pm.
I visited this museum with my sister Vinita on 15 June, 2017. We both were pretty excited to visit this place ever since we reached Pokhara city for we had never visited such a big grand museum ever before. During our way towards the museum we discussed a bit about how museums are one of the best places to visit and shared a bit of knowledge we already had of the World Mountains.
The museum is basically divided into three halls:
First hall showcases indigenous habitats of the mountain regions of Nepal and the world. Their life style and culture are exposed impressively below this first basement hall. This hall is named as 'Mountain people gallery'.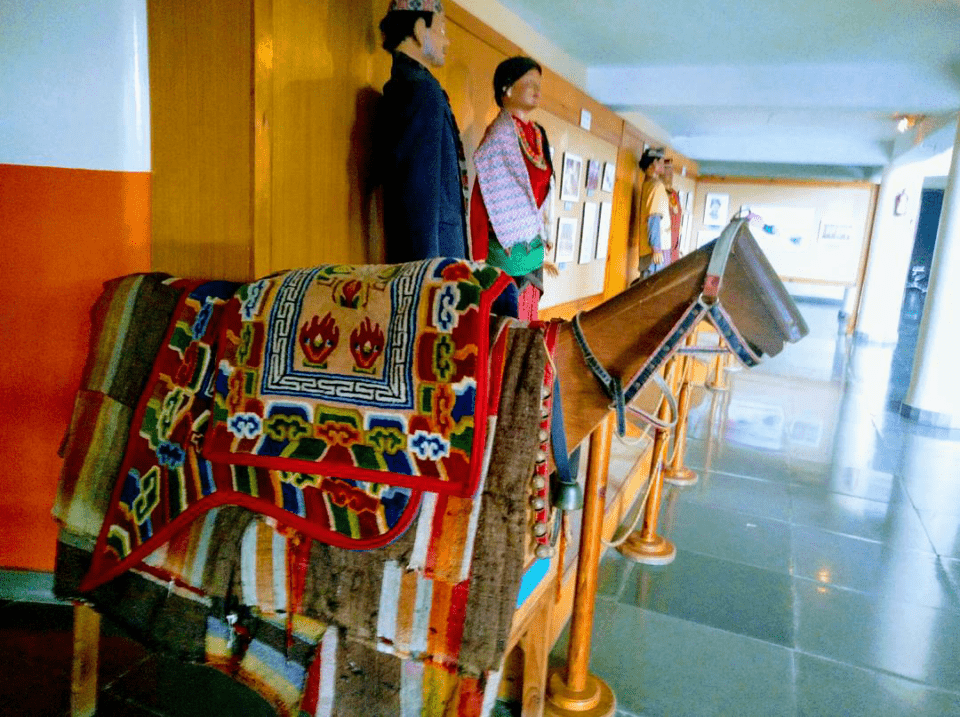 This hall also has a video orientation room. As we reached the audio-video room we met the group of girls with whom we shared our Kathmandu to Pokhara bus journey. We waved an excited hello to them and then instantly turned serious for the video we were about to watch. The video oriented us about the people, culture and the mountains of Khumbu region. It was really an amazing 18 minutes of our day. The video made me more fascinated about photography for it was filled with wonderful pictures. Though it was irritating plus funny to see people yawning even while watching such beauty.
Second hall is the hall of World Mountains where there is introduction of the national and international mountains, historical background and highest peaks. I saw Vini di turning hyper active when we were in this hall.
The third hall displays the equipments, clothes, different professional loops of the ropes and photographs of mountaineers who have climbed these mountains. This is the most interesting hall. We felt amazingly good as we entered this hall of the museum. This hall introduced me to Yeti for the first time ever. (For those who don't know Yeti yet :- https://en.wikipedia.org/wiki/Yeti) I was literally so amazed as and when I got to know about this giant ape like entity. There was a little section filled with stories of Yeti and I spent a lot of time reading it with wonderment. Though Vini di laughed a lot at my silly little GK and my innocent amazed face. But whatever! Also, I am looking forward to read more about Yeti as it is seriously quite captivating. (If you know any book or have a link of stories on yeti please comment below)
After having a good view of all the three halls and clicking interesting pictures we head out of the museum. Though we felt like spending more time there but since we had to visit few more places of the city there was no other option. Even after coming out of the museum we felt like we were still there in the laps of mountains of the world. Our visit to the museum was indeed great; it felt like unfolding pages of history. In case you haven't already understood my opinion, I say this place is a must for museum, history and mountain lovers. With a convenient location and interesting stories of yeti inside, there is really no reason not to.
Through the indigenous habitants of the mountain regions, the historical background of World Mountains, the diverse variety of mountaineering equipments, you are sure to enjoy the international mountain museum as you glimpse lives and times of people who have climbed these great mountains.
Have you ever been to museum ever?
Tell me where and I will add it to my list.
PS : All pictures are clicked by me except the last one of cousre. For more follow my Instagram account @taneja_anku