November has always been my travel month for Himachal ever since I have fallen in love with this state. This month I spent almost 14 days exploring different villages of Parvati valley, Himachal Pradesh.
Seldom do you come across an opportunity to explore a destination that blows your mind. For me Kutla village is one such destination. When I was collecting stories I was so excited to write and share all that once I reach home. But ever since I have reached home all I could do was to re-read my journal pages and cherish all that it has to offer.
I miss being in Kutla, the most picturesque village I have visited yet.

I miss being there so much that I knitted the travel story in a sweater and wore it all day.
That I haven't yet dust off my shoes dirt.
That I want to get all my feelings for it framed like The Beatles poster on my wall.
That I want to print all pictures and wrap it in my pillow to have good dreams.

And guess what I actually did?
I made an account on zoomin and ordered a photobook to visually save my kutla stories.
The idea behind zoomin.com is that "Photos make for great conversation".
Snippets of my photobook ~ A trip to Kutla.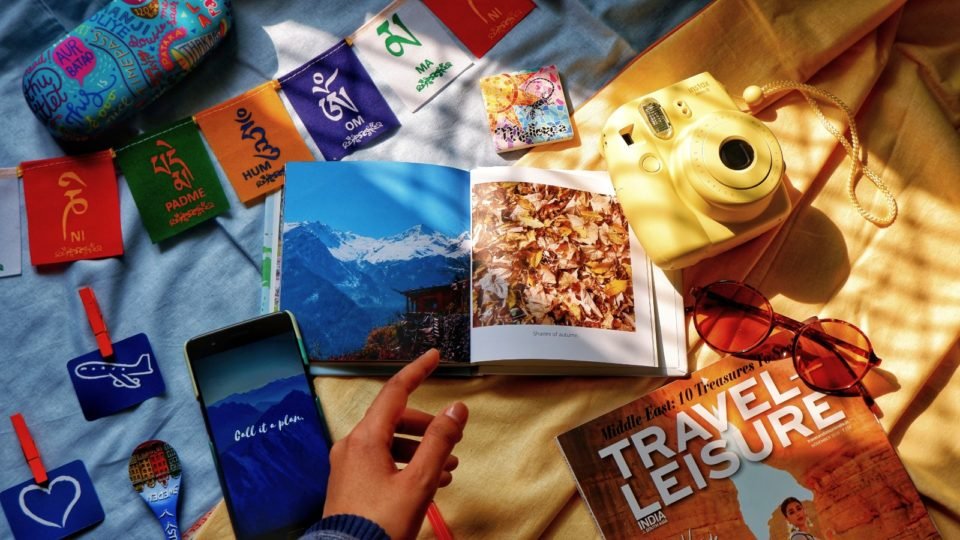 How to create a Zoomin Photobook?
Download zoomin application.
Go to Photobook section and click "view all"
Select the style of your photobook. Different cover designs are also available.
Upload your photos.
Once your photos are uploaded, tap on image to start editing. You can change the layout of each pictures and can also add text.
Drag and drop to swap and re-order pages/pictures.
Review again before proceeding ahead.
VOILA! You are all set to place your order.
Now that 2019 is ending I have already started making a travel bucket-list for 2020. And for that I have ordered a zoomin calender that has a picture of the place booked for each month. I am totally crushing over their products.
Get yours now. 🙂