//Road Trip to Ambala, Haryana.//
Amidst Quarantine time the one thing that keeps me going is that I am still full of stories. While I was busy wishing for more time to be able to tell them the universe dragged me home and locked me there.
I tell you Coronavirus can only shut us physically. Every day I find myself on a journey to a new nook and corner of my mind and relive some of the past adventures.
Last month I did a one day road trip to Ambala. To my amazement I was carrying my Fujifilm even while having summer drinks with family and yet I successfully procrastinated talking about it.
*What a piece of work is a man!*
The question now is,
How to Reach Ambala?
To people travelling from Delhi to Ambala, the chillest way is to be on the roads and drive, the cheapest is to travel by train, and the fastest is to grab flight tickets.
By Air – The city is served by Chandigarh airport. Daily flights ply from Chandigarh to Delhi and Chandigarh to Mumbai. For more information, you can contact the airlines.
By Rail – Ambala is one of the most famous and biggest rail junctions of North India. It is connected with high speed Rajdhani and Shatabadi trains and express trains to all major cities of India.
The city has three railway stations.
Ambala Cantt (Delhi-Amritsar-Meerut-Kalka lines)
Ambala City (Ambala-Amritsar/Jammu Line)
Dhul Kot (Ambala-Chandigarh/Kalka Line)
For railway enquiry dial 139.
Let's stay in Ambala
I was very keen at visiting the city, because A. some of my awesome relatives are settled there. (Of course I am talking about the cool gang that refuses to get old!) and B. A road trip brings with it sunsets, and a lot of skyporn.
The Morning Sunlight and Hope
We woke up at 4 in the morning and by the time it was 5 am we were already on the roads. The western peripheral road made it easy for us to cover half of the way with ease (from Bhiwadi to Ambala).
The morning sky was decorated with sunlight dripping out of the clouds, and when the sun fully arrived we had already reached Mannat Haveli.

is a restaurant in Murthal that serves modern Indian cuisine in a mansion, with dancers, lights & festive decor. So if you are on wheels, you know where to have your breakfast.
Btw, we also had a cup of tea at Gulshan Dhaba Murthal. This Dhaba is very close to Mannat Haveli and serves really nice tea.
The Afternoon House Tour
We reached the city by the noon and were at a cousin's place in Ambala for next one day. The next few paragraphs will be about me appreciating my cousin's place because how on earth can you not celebrate the joy of being at a place that serves everything in one platter.
First of, Meet Gori –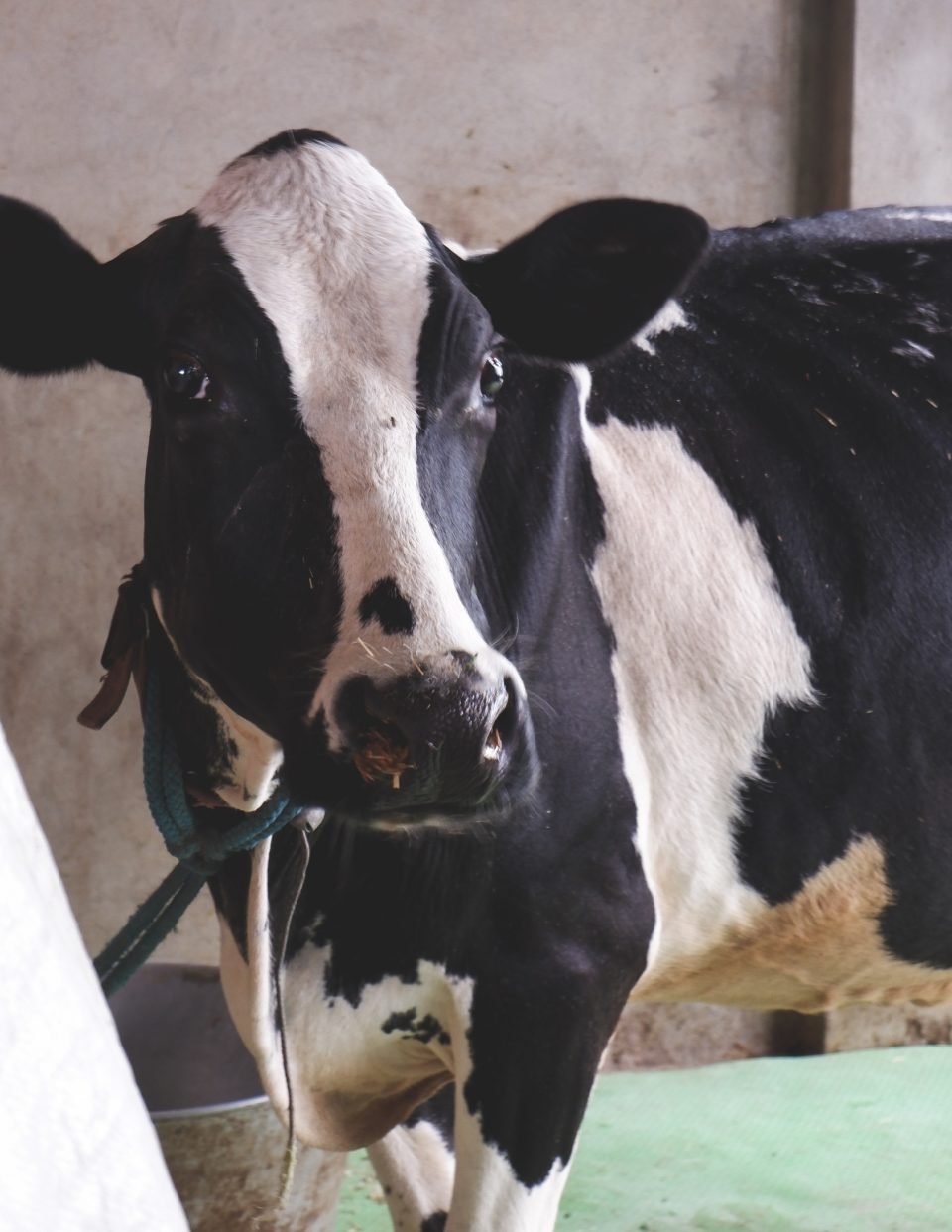 The cow I was scared to capture with my camera. So this is a click from afar and if you have a good sense of humor you can definitely imagine my face when I took the shot.
Second of, I hold an egg in hand because we have chickens at home.
Now that's what you call a wholesome food blogger click. 😀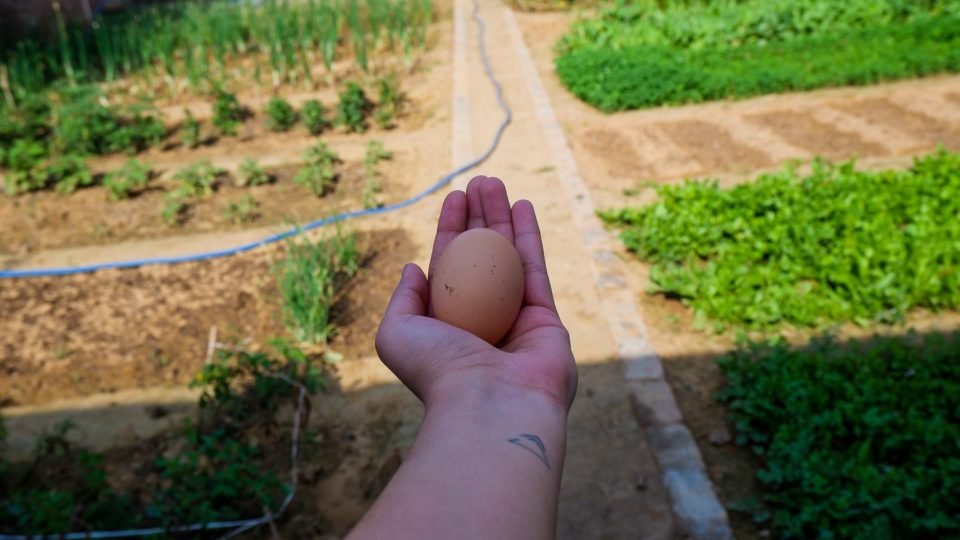 Food keeps you full, but only good air can keep you alive.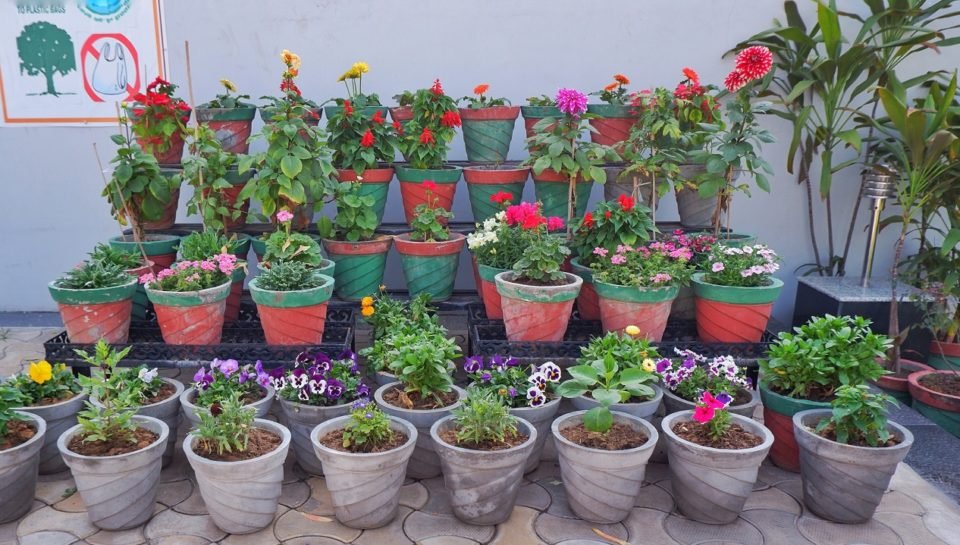 Evenings in Ambala be like
The city has a "Jaggi city food center" appropriate to spend fun evening time. We decided to try the famous pani-puri plate that is served with 6 differently flavored water. My favorite was seasonal amrood water based flavor.
From KFC to Naturals Jaggi city food center offers a lot.
Sunsets in seclusion ~ Road trip Ambala.
Wandering through the city I encountered a beautiful sunset. The color changing sky at this moment gives a strange feeling of peace, as if a loving hand placed itself gently upon my chest.
The thing about sunsets is that it can steal your heart, and keep it till the sun rises again!
The Night of Gossips
By the time the elders at home slept, the cool gang was already settled on the couch for the grand gossip night. That's the kind of city Ambala is, even though you had your morning in the car and by noon you feel like sleeping for next 24 hours, yet the city won't let you sleep before 2am.
And when I say this I mean that it has a different kind of town vibes. The kind of town where people work but don't hustle.
Even in between all the crowd and chaos, you can easily find small escapes of absolute calm.
What else to do more in the city!
~ Outing in Ambala.
Visit a nearby Gurudwara
Spend some time at Sardar Patel Park
Go to Holy Redeemer Church or St. Pauls Church
Pray at Kali Mata Temple
Visit the Old Dak Bunglow where you will get to see domed corners and illustration of Muslim architecture
Go to European cemetery where prisoners of war lie buried.
This 2020 I am trying to explore some of the cities. With Agra topping the bucket-list I desperately wait for the COVID-19 vaccine!
For more travel stories click here.
Until next time,
Ankita Taneja.
xoxo.